Meet the Tenant of AFAS Artivity Studio #3: Karen Arthur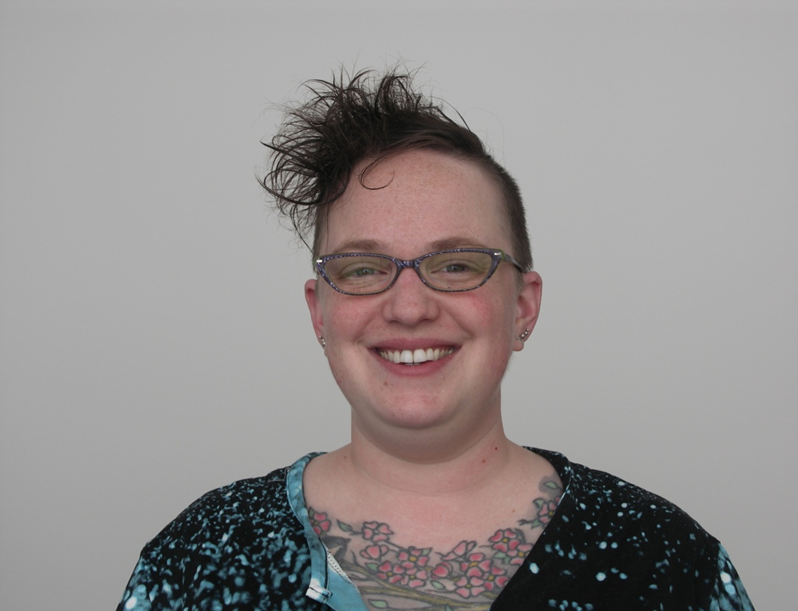 Karen Arthur is an artist and a Licensed Professional Counseling Associate who uses art to help people process their inner emotions.
She counsels mood disorders such as depression and anxiety, recovery from trauma and domestic violence, grief and loss,
and long term medical conditions such as chronic pain. She has a Masters Degree in Clinical Mental Health Counseling with a concentration
in Expressive Arts, from Appalachian State University. She is qualified to counsel children as well as adults.
Karen's counseling utilizes talk therapy and expressive arts therapy. She has a contract with Top Priority Care Services.
Please visit her website amaranthcreativecounseling.com or her Facebook or Instragram accounts amaranthcc.
Karen likes to repurpose old items while making art, to reduce throw-aways, in mixed-media projects. She also paints indoor murals
and does commission work. She uses oil paints on glass that allow light to shine through the piece.
Current projects are a cat on Plexiglas (using glass painting techniques), and carrying bags of various sizes.
Karen found AFAS by chance – she and her husband parked their 1929 Hupmobile hot rod in front of the AFAS building during a Heavy Rebel
Weekender festival, and wandered into Studio 2 (a beading shop on the first floor of the AFAS building). There she met AFAS Vice Chairman
Julie Knabb, who showed her around and introduced her to other AFAS members. Now Karen volunteers for the AFAS Saturday Art Jam, Arts On
Sunday Series, and in the Red Dog Gallery. She is on the AFAS Outreach and Adult Programs committees. She shows works in the Red Dog
Gallery, and has shown in Boone for the Orchesis Honor Society. She likes the diffused lighting wall of her studio – the natural lighting
makes it easier to see when she does detail work, such as using a toothpick as a paint brush to add miniature detail.
Find Karen typically at her studio on Monday, Wednesday, and Thursday afternoons after 2:00 or 3:00. Call her at (336) 660-4900.
You can always get her business card off her Studio #3 doorframe.