Red Dog Current Exhibit
Show Name: 2019 Unbound and Unleashed
Description: "2019 Unbound and Unleashed" showcases AFAS artists with a variety of artworks in a range of prices.
These artworks are inspired by a published work of literature. This could be nonfiction, a novel, poetry, biography, comic book, essay, music,
etc. A total of 1200.00 will be awarded to artists, including the Peoples' Choice Award. Voting will be held from 7-8pm with winners announced at 8:30pm.
Come out during Gallery Hop, on Friday August 2nd from 7 to 10 pm, to meet some of the artists and see the show. Vote for the People's Choice Award,
read about how artists were inspired, and enjoy the results of those inspirations!
Show Start Date: 07-30-2019 Show End Date: 09-28-2019
Reception: 08-02-2019 Times: (7-10 pm)
Here are the winners for this exhibit:
1st place - Lord Valentine's Castle - Artist: Kevin Owen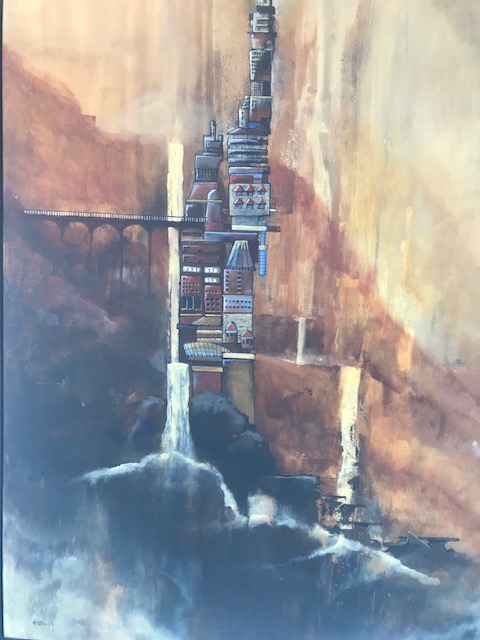 2nd place - Down the Rabbit Hole - Artist: Bonnie Brown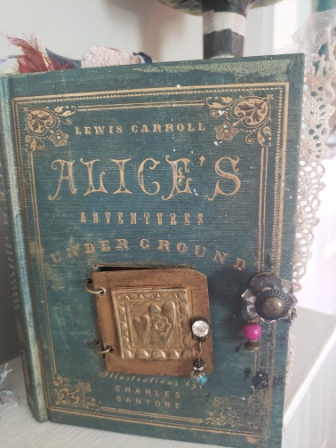 3rd place - The Whale - Artist - Allison Hutchins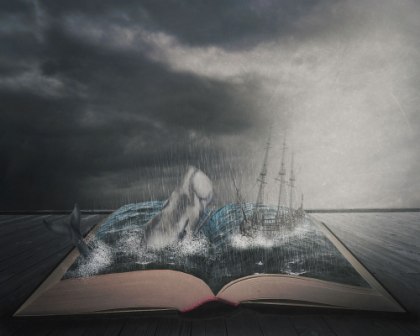 Honorable Mention - Dark Material - Artist: Ingrid Galindo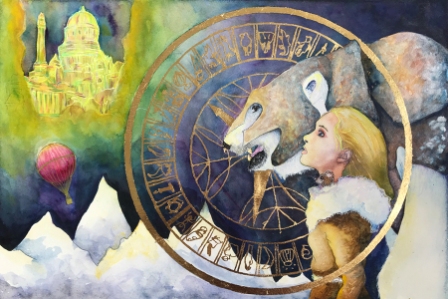 Honorable Mention - The Deep - Artist: John Rushton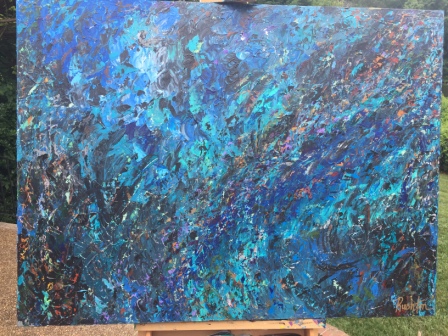 Lee and Miles Thompson Award - Battling the Wyrm - Artist: Sean Erbe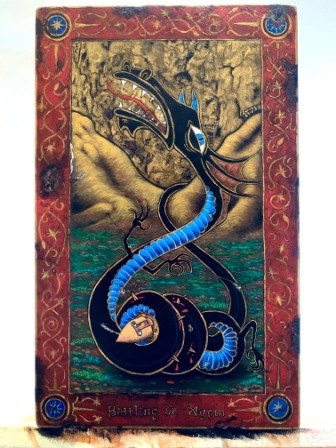 Peoples' Choice Award - La Mar - Artist: Karen Britton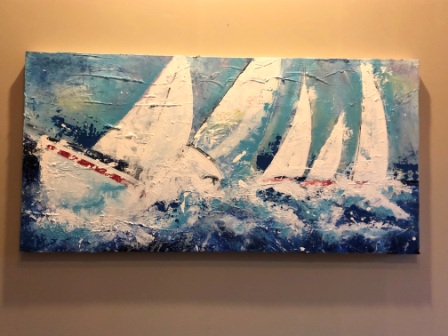 Here is a list of the artists showing in this exhibit.
You can find more information about them on our Artists page.
| | | | | | |
| --- | --- | --- | --- | --- | --- |
| Raman Bhardwaj | Perry Boswell | | Karen Britton | | Bonnie Brown |
| Holli Conger | Bobby Craddock | | Cheryl Davis | | Sean Erbe |
| Helen Etters | Joanie Fleishman | | Ingrid Galindo | | Benji Gilmore |
| Jack Hernon | Allison Hutchins | | Shabaka James | | Christy Jerrett |
| Heather Jones | Bussie Parker Kehoe | | Fiona Lauer | | ERIC MARKS |
| Anne McKinney | Barbara Rizza Mellin | | Suzanne Miller | | Kevin Owen |
| Andrew Pan | Bethany Perron | | Bernadette Potts | | Jennifer Robinson Smith |
| John S. Rushton | Rachel Scott | | talia scott | | Lisa Strout |
| Diana Vasquez-Zurita | Dennis Wells | | Rachel White | | Eileen Wilhem |