Red Dog Current Featured Artist
Go to Red Dog Gallery >> Shop Red Dog Gallery to view all the pieces in the current exhibit.


Featured Artist: Raman Bhardwaj
Show Name: Karmic Connections
Description: Based on the Hindu spiritual ideology of Karma and the belief of reincarnation, in the Karmic Connections series, Bhardwaj, in his expressionist style, explores the circle of life and past/present life influences and associations.
Show Start Date: 03-27-2022 Show End Date: 05-28-2022
Reception: 04-01-2022 Times: (6-8 pm)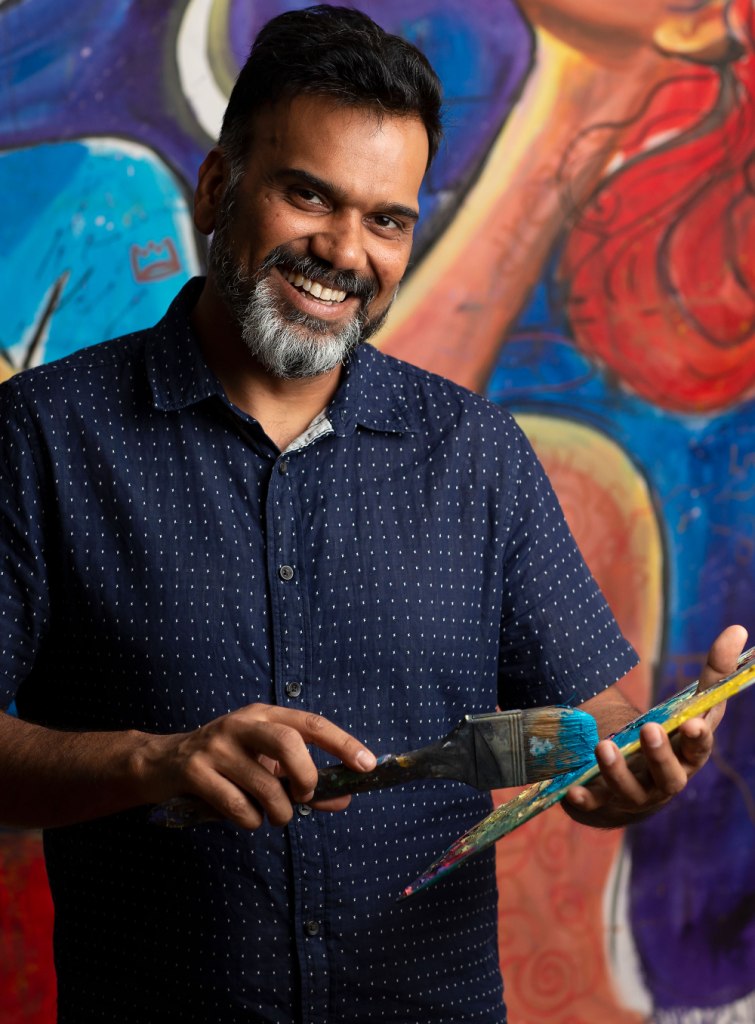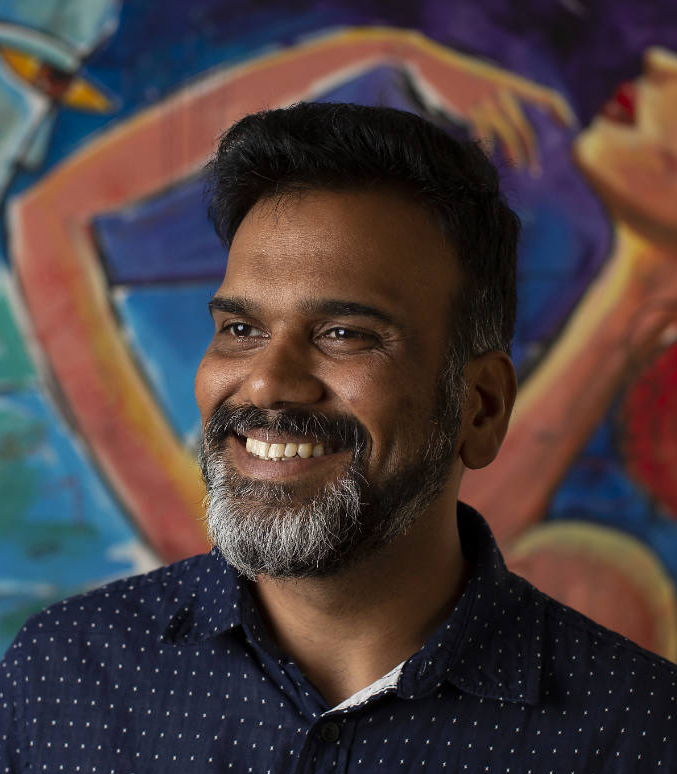 Raman Bhardwaj is a South Asian freelance painter, illustrator, muralist, animator and designer. Born in Chandigarh, India, he is based in Greensboro, NC.
He creates drawings, canvas art, book illustrations, murals, and digital works. He was been working as a professional artist since 2000 and has displayed in several group exhibitions in India and USA. He has also held solo exhibitions in India, Norway and USA.
He has painted more than 30 murals in North Carolina.
He won a national award in India for illustrating a children book in 1995. He has also won Artpop Street gallery award 2019 in USA. Besides his passion in Art, Raman has deep interested in spirituality and Vedic Astrology.
Website : www.artistraman.com
Instagram: @artistraman
Facebook : @pureartguru
Phone : 3369861402
Email : artistraman@gmail.com