Rental Spaces Available in the Art For Art's Sake Center for the Arts Building: Board Room
The AFAS Board Room is an open meeting space with a fresh modern design
Booking price is $150 per hour with a two hour minimum. Bring your own food and drink, or caterer.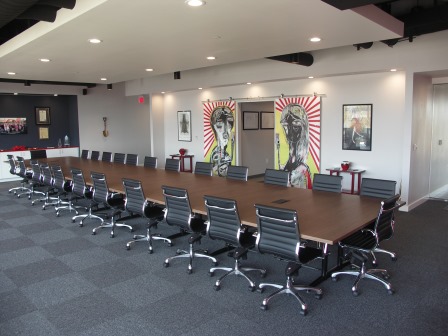 Amenities include:
Chairs for up to 26 people around the conference table
Space for additional seating to the left of and behind the table
Projector, screen and audio speakers for presentations (need to supply your own computer)
Two pods mounted in the table with HDMI and power connections
Kitchen with sink, microwave, refrigerator and ample counter space for refreshments
Balcony with great city view, overlooking ARTivity Park
Elevator access
Restrooms on every floor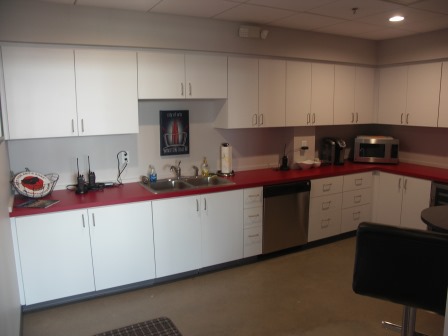 Kitchen Amenities:
Full sized refrigerator / freezer.
Microwave oven.
Kitchen sized double sink.
Dish washer.
Wine cooler.
Coffee maker.
Size = 9' by 14'.
For Booking: contact Stewart Knight at stewartknight02@gmail.com or phone: (336) 209-1236